Have you ever heard of a festival in Italy totally dedicated to the music of Townes Van Zandt? Well, it exists, in a village located between the fairytale setting of Lake Como and the vibrant buzz of trendy Milan, just a few miles away from Switzerland.
Now, you may wonder – why set up a Townes Van Zandt festival in the town of Figino Serenza? Perhaps because it's just down the road from the neighborhood where legendary music promoter Carlo Carlini used to live - it was he who brought musicians such as Townes, Guy Clark, John Prine, Joe Ely and all the other great American songwriters to Italy.
Or, maybe it's the fact that Figino is around the corner from where a magazine called Buscadero continues to be published on paper, and has been a driving force in keeping our community of lovers of songwriting and roots music together, and growing.
So, who plays at this festival?
Every year some thirty songwriters from the USA, Canada, UK, France, Sweden, Norway, Australia, and of course Italy gather for a great musical marathon. After the concert, local senior citizens cook dinner for everyone – musicians and audience members alike – and it all ends in a local pub, drinking craft beer and vintage whisky while jam sessions rage on into the night. All this has been happening every year for the past fifteen years! It all started back when JT Van Zandt came on his first Italian tour, surrounding himself with many friends who loved his father Townes' poetry and songs.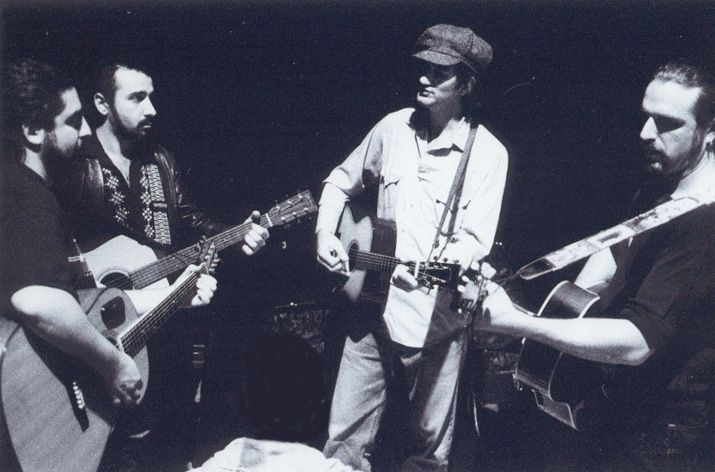 Are you wondering who else has played at the festival?
Mary Gauthier, Eric Taylor, Carrie Rodriguez, Greg Trooper, Alejandro Escovedo, James Maddock, Kimmie Rhodes, Sam Baker, Gurf Morlix, Jono Manson, Bocephus King, and Richard Dobson have, just to mention a handful of names.
A few years ago a reporter from The Statesman also came over and wrote a wonderful story about the festival. She painted an extraordinary portrait of the festival's surreal atmosphere of collaboration and friendship between the artists who share the stage, the audience, and the community of this small town in Northern Italy. All in the name of legendary Townes Van Zandt.
Next year we are celebrating the XV edition of the festival, so we decided to prepare something very special, combining great music and the beauty of our territory. And, we thought it was high time we let many more people know about this festival, so we've asked some dear songwriter friends to each gift us with their own take on a song by Townes.
We are waiting for you in Italy with Townes Van Zandt!
See you "When the Wind Blows"